About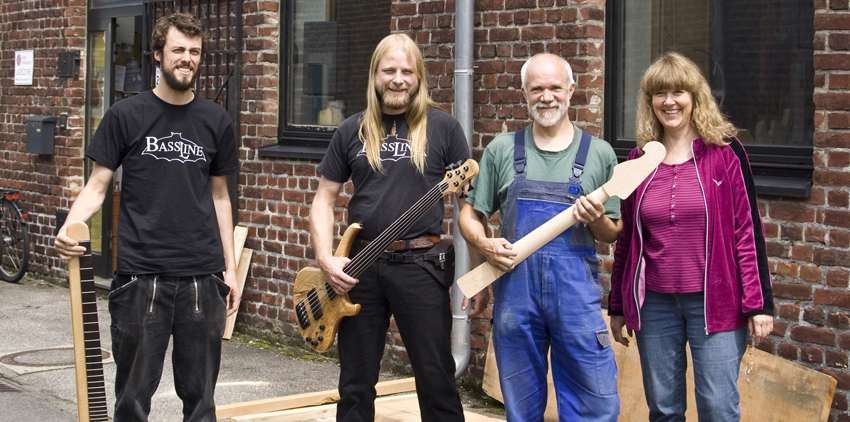 Bassline stands for custom-made instruments.
In the section "About" you can inform yourself about the philosophy of our company, go on a tour through our workshop, travel into the past and see for yourself the way bassline basses have developed in the last 20 years. Furthermore you can find answers to the most important questions about our instruments and press reports under "F.A.Q.".
You are welcome to visit us in our workshop in Krefeld and try out our basses in the shop. We are here for you between 10 a.m. – 1 p.m. and 3 p.m. – 6 p.m..
We are closed on Wednesday afternoons.
We are open Saturdays by appointment only.
We are looking forward to seeing you,
your Bassline team: Rüdiger, Martina, Fabian and Philipp
read more on the following pages
How to build a bass
Merken