Workshops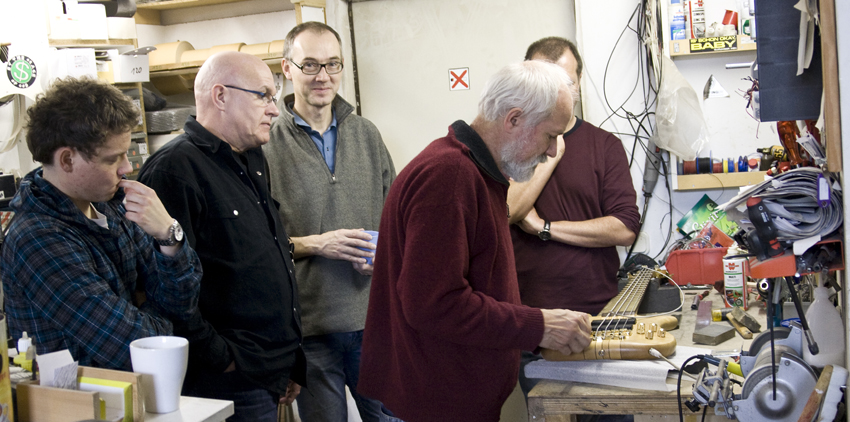 "Cooperation" has always been an important part of Bassline's philosophy. During the last years there has been a development to the effect that we don't want to make our instruments alone and behind closed doors but preferably together with our customers. We not only involve our customers in the making of our instruments by a photographic documention, we also offer them the possibility to make their dream bass together with us in our workshop. Furthermore Rüdiger Ziesemann offers his experience of 25 years in making instruments to interested musicians to adjust and fine-tune their instruments and exchange tips and tricks for maintenance.
Our series of workshops are called "Pimp your Bass" and "Build your Bass" where "Bass" can well mean "Guitar" because we can also make and adjust or fine-tune guitars.
On the following pages you find more information on workshops, commentaries and photos of our participants and their instruments.
find more here: