Philosophy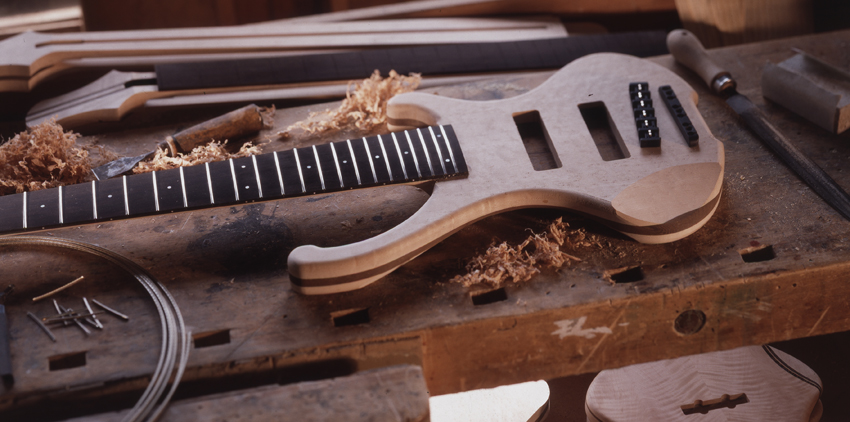 Bassline is a German manufacture of instruments in Krefeld on the Lower Rhine.
Master carpenter Rüdiger Ziesemann combines more than 25 years of experience in making instruments with innovative ability and constant development of his electrical basses.
Ziesemann's craftsmanship and technical knowledge of low-frequency instruments combined with matured tonewood will put together exceptional custom-made instruments. Every Bassline bass is unique.
All basses have in common Ziesemann's love of wood that can be found in the look and feel and sound of the instruments. Bassline basses show what they are: honest working instruments with the best sound qualities possible, completely manufactured in Germany at a fair price. The most important characteristics, besides the high-quality components, are the ergonomics of form and the special methods used to reduce weight. Forms like "Buster" and "Worp" are the result of a longstanding exchange of experiences between bass maker and musician and last but not least Ziesemann's aspiration for "THE instrument".
"Cooperation" is lived company philosophy. Bassline possesses a constantly growing network of friendly producers of hardware, electronics and pickups like Delano, Häussel, Noll, Bassculture, ETS and Schaller, as well as timber merchants with whom we are in contact as close as with our customers. This networking allows us to produce our custom-made basses in the shortest possible time.
Cooperation and transfer of knowledge in the matter of making basses is applied in workshops organised by Bassline. Participants gain insight into the daily routine of an instrument maker and can adjust their own instruments to perfection or even build their own basses.