re:belle series 4 natural
Zum 50. Geburtstag hat sich Matthias einen Bass gewünscht. Den haben wir dann bei uns zusammen gebaut. Was das Inlay  ๕๐ jetzt bedeutet, könnt Ihr Euch ja selber denken. ;-)
Matthias hat sich für den re:belle in seiner Naturholz-Ausführung entschieden. Um den Bass NOCH besonderer zu gestalten, haben wir nicht ein Stück Ulme genommen, wie wir es in der Regel machen, sondern ein einteiliges Stück Maulbeerbaum. Es ist in der Dichte und Farbgebung nah an der Ulme dran – aber es ist eben ein Einzelstück – und ein sehr schönes noch dazu. Außerdem haben wir die Kopfplatte frontseitig geschwärzt, welche sich zusammen mit dem Pickguard, den Blockinlays und dem Bindung sehr gut macht, wie wir finden.
Viel Spaß mit Deinem Instrument!
specs
wood: mulberry with black binding and custom inlay
neck: one piece european hornbeam
fingerboard: european hornbeam with black binding, black block inlays and black headstock
scale: 864 mm, 24 frets + zero fret
finish: clear satin, open pores
pickups: Häussel J-sidebyside humbucker, Häussel splitcoil
electronics: Noll 2band EQ (stacked pot), Balance, Volume (push/pull – passive/active),
battery compartment on the back
hardware: ETS single bridges, Hipshot licence tuner, ETS & Schaller knobs,
ETS stringtree, Straplocks.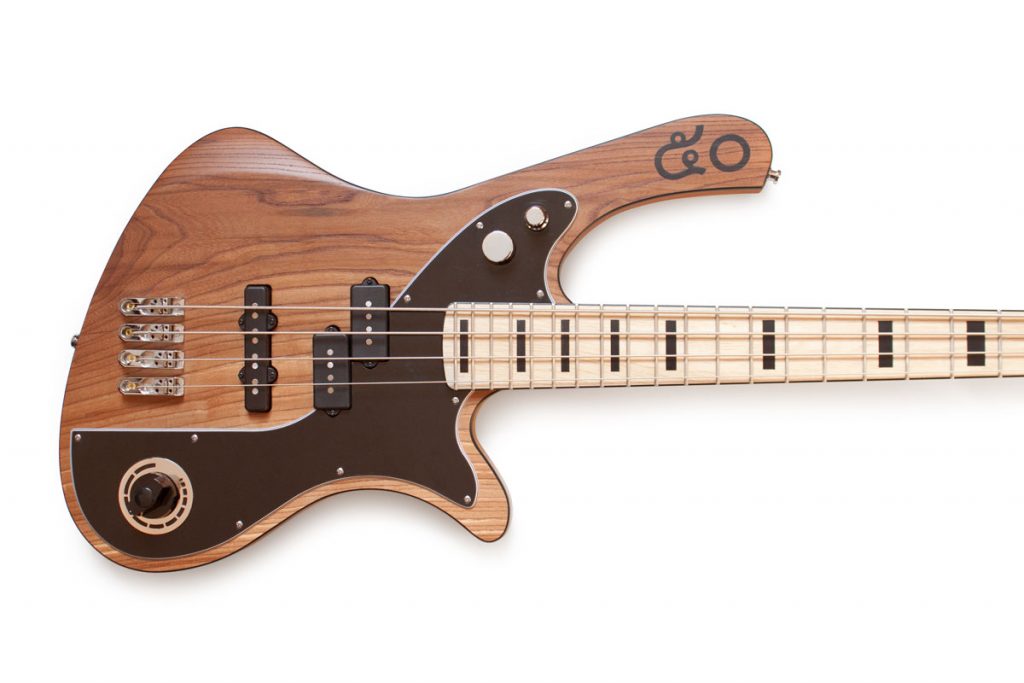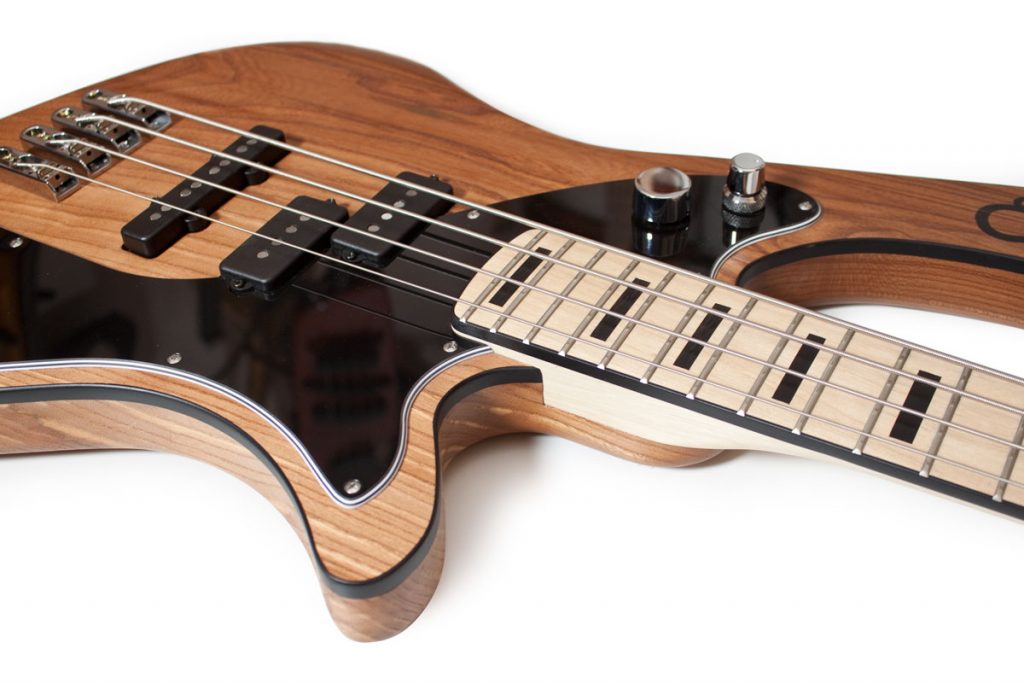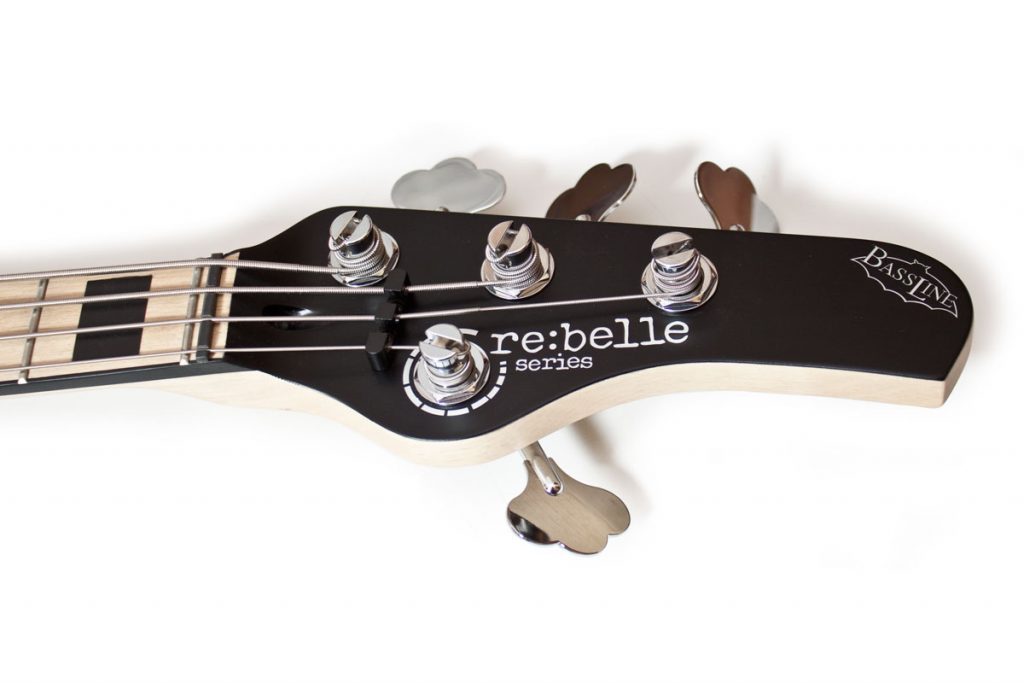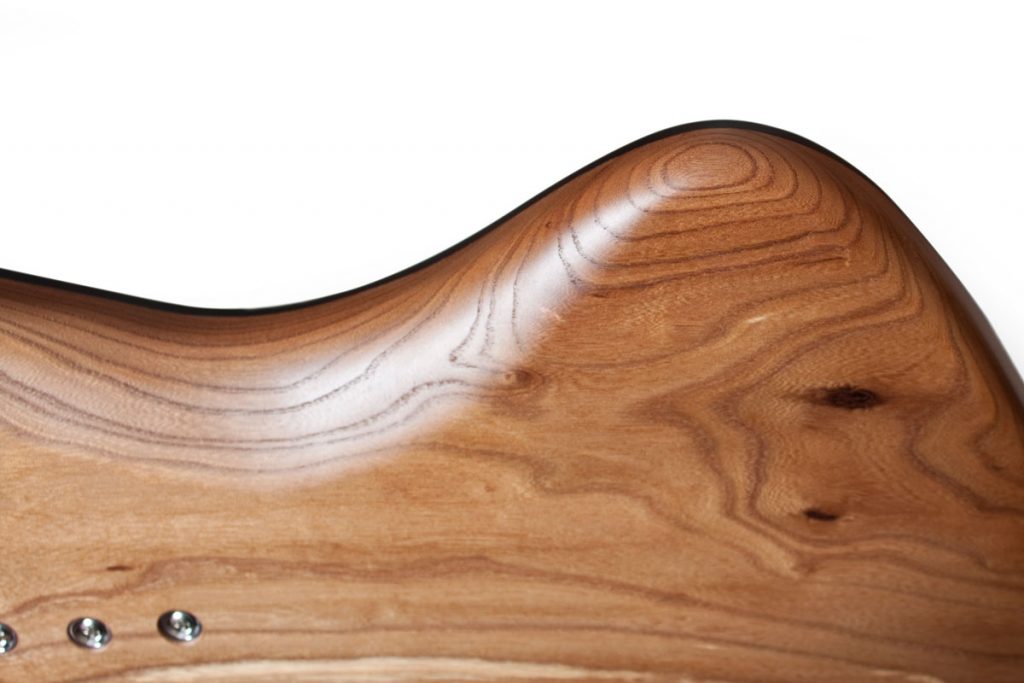 alle Teilnehmer auf einen Blick
Merken
Merken
Merken