re:belle series 4 natural cw
Aljoscha kam uns im Vorfeld zu seinem Workshop häufig besuchen, um die Details für sein Instrument zu klären. Schließlich ist sein Traumre:belle in der Ausgestaltung etwas spezieller: Er hatte sich bei seinen Besuchen in unser schön gemasertes heimisches Eschenholz verguckt, welches man durch die Schwärzung der großen Poren hervorarbeiten kann. Als Bodyholz wählte er leichte Sumpfesche, die sich optisch und klanglich optimal zum Deckenholz ergänzt. Die Tonabnehmer von Harry Häussel wurden in Ebenholzgehäusen platziert und der Hals samt Griffbrett aus wild gemasertem Vogelaugenahorn gefertigt. Der Bass sieht nicht nur nach viel Holz aus – er klingt auch so!
"Modern Vintage", aber dennoch mit einem schönen Hauch von Edelbass.
specs
bodywood: swampash
topwood: local ash
neck: one piece birdseye maple
fingerboard: birdseye maple with black binding and black block inlays
scale: 864 mm, 24 frets + zero fret
finish: clear satin, stained open pores
pickups: Häussel MM with mini split serial/singlecoild, parallel and Häussel J-sidebyside humbucker in ebony housing
electronics: Noll 2band EQ (stacked pot), Balance, Volume (push/pull – passive/active),
battery compartment on the back
hardware: ETS single bridges, Hipshot licence tuner, ETS & Schaller knobs,
ETS stringtree, Straplocks.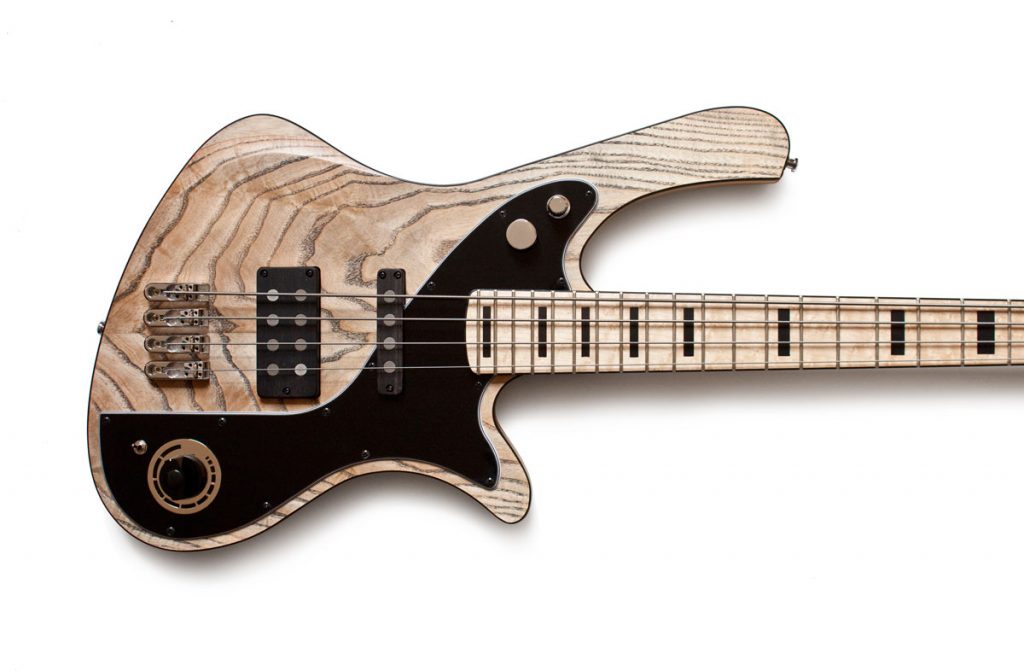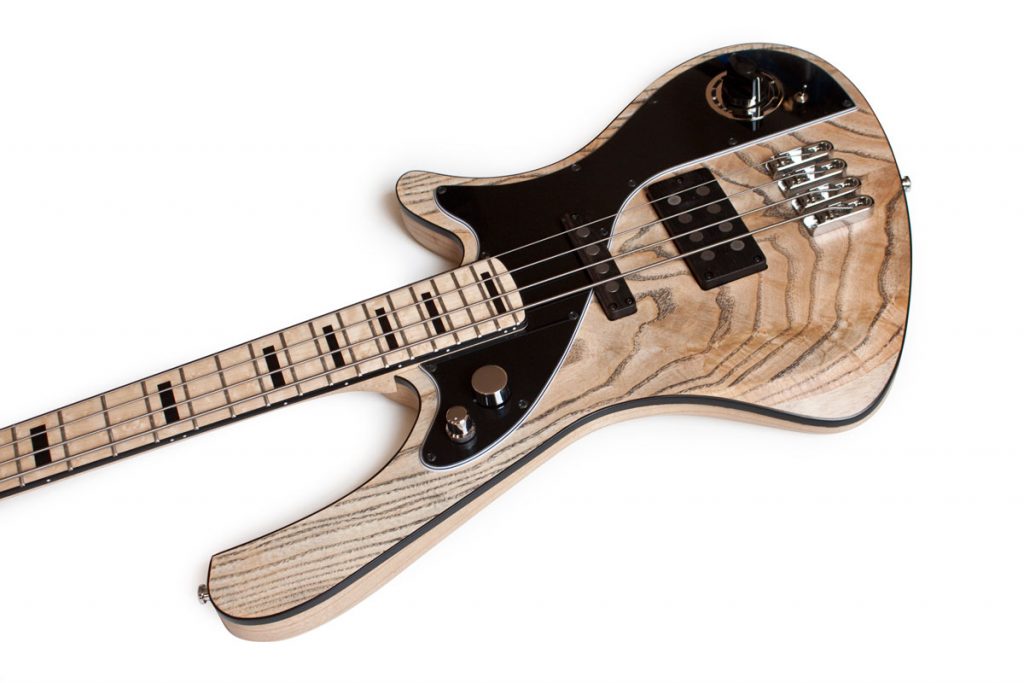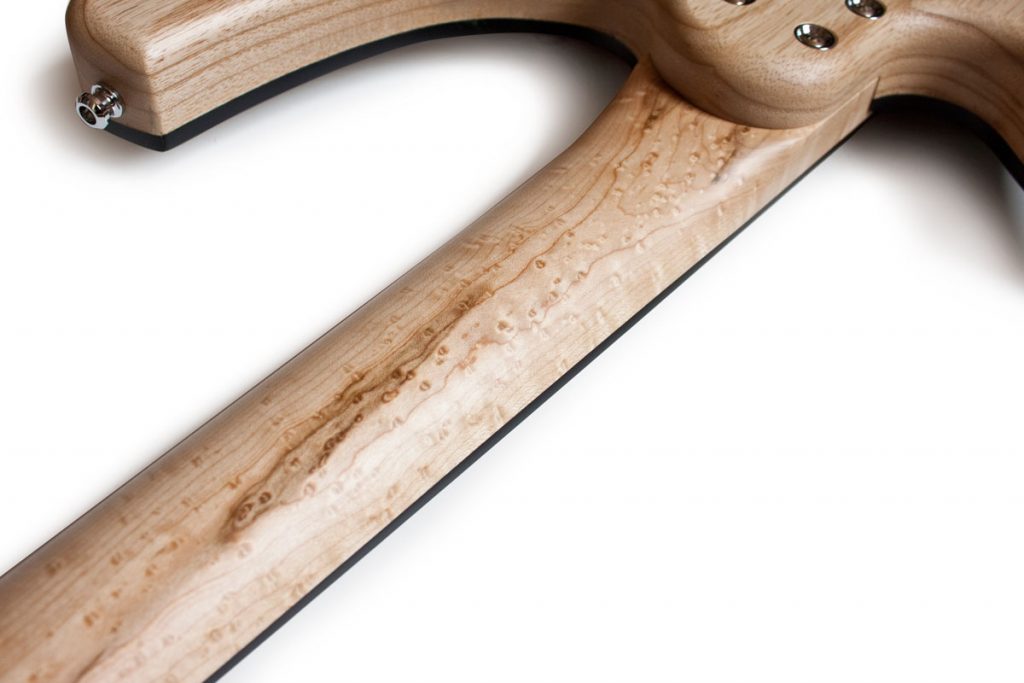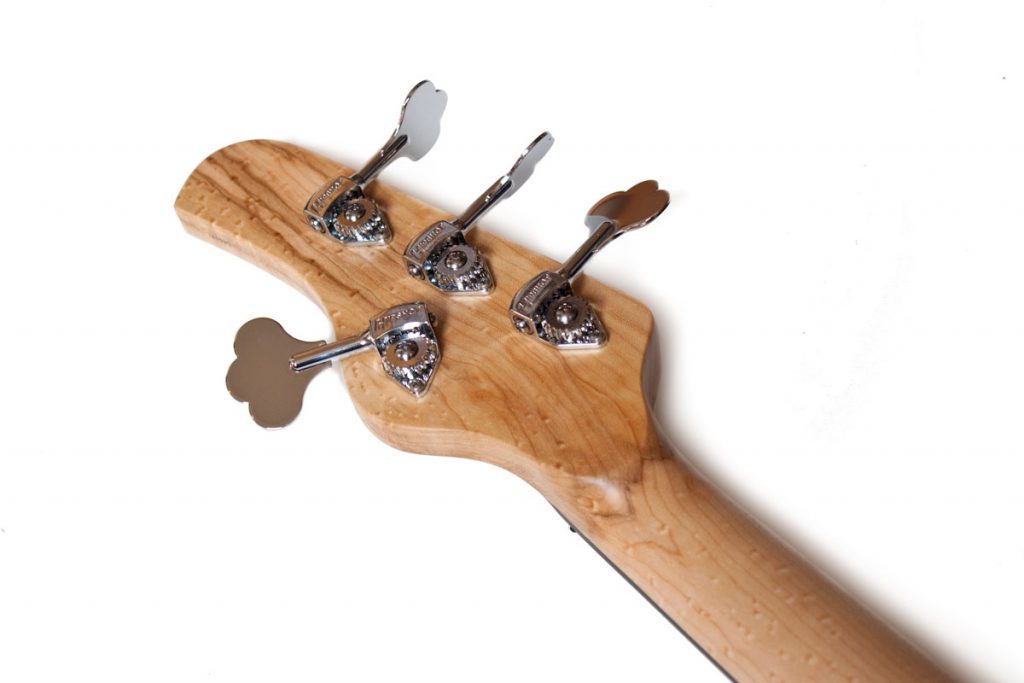 alle Teilnehmer auf einen Blick
Merken
Merken
Merken
Merken